3 min read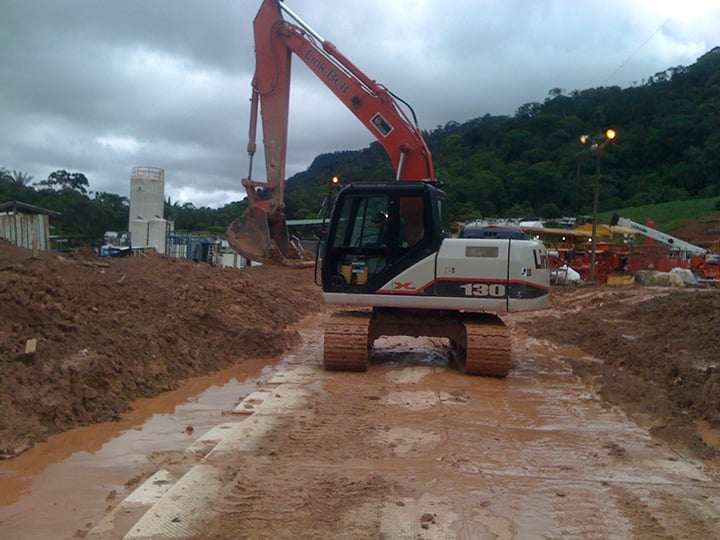 Construction sites come with daily challenges: tight scheduling that can't wait for weather delays, higher project costs, labor shortages, and changing environmental and safety requirements. Composite mats are designed to help you overcome daily obstacles with safe, stable site access over extremely soft and sensitive ground conditions while helping to reduce your project costs.
Composite Matting Applications
Composite mats are made from a proprietary blend of High-Density Polyethylene (HDPE), and are used to create a safe, stable working surface or provide reliable site access for remote job sites. Signature's heavy-duty mats can be used for a variety of applications including:
accessways over extremely soft ground
temporary roadways
oil rig mats, track mats and crane mats
drill site liner protection
staging sites, working platforms, laydown yards
ground protection for sensitive areas
protection of prepared subgrade


1. Composite Construction Mats Keep Your Crew and Equipment Safe
When employees and heavy equipment have to navigate rough terrain and unstable swamps, or access remote areas, safety is something you just can't compromise. Composite mats provide a safe, non-shifting work platform that reduces the risk of accidents over wet, muddy, or soft ground conditions. MegaDeck® HD+ and SignaRoad® have overlapping flanges and secure connection systems to create one continuous surface that prevents drifting and separation under heavy rolling loads.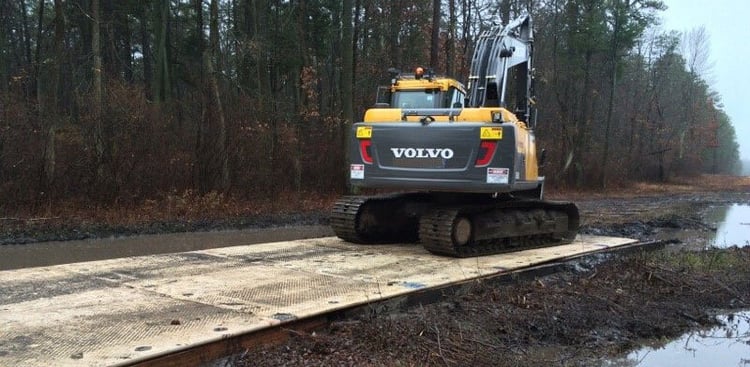 2. Composite Construction Mats Have a Great ROI
It can be difficult to manage purchasing items for your construction site that provide a considerable value and stay within your projected budget. Composite mats can be reused on multiple projects for 10+ years, providing a significant return on investment. Additionally, when compared to 3-ply bolted mats, 50% more MegaDeck HD+ composite mats can fit on trucks, helping you save on shipping costs between job sites.
3. Composite Construction Mats Are Better for the Environment
Integrating more sustainable practices into your jobs doesn't have to be a cumbersome process. By choosing composite mats instead of wood, you can easily make a positive impact on the environment while eliminating the need to budget for something that gets thrown away at the end of the job. Signature's environmentally friendly composite mats are reusable and help limit deforestation and conserve one of the Earth's most precious resources. At the end of each use, composite mats can be easily cleaned with soap and water.
4. Composite Construction Mats Help Reduce Job Site Remediation Costs
Even when your project is complete, there are still factors that could impact your bottom line, including job site remediation. Unlike wood mats, composite mats won't splinter or crack under intense pressure, leaving behind bits of debris that will pollute sensitive environments. Signature's composite mats are made from HDPE, a non-toxic material that eliminates cross-contamination between worksites, protects vegetation, and controls soil compaction, reducing the time needed for costly clean-up efforts.
5. Composite Construction Mats Are Versatile
When managing a job site, being able to adapt quickly can make or break your project. Composite mats can be assembled in multiple directions to create large work areas, passing lanes, and a variety of other platform and roadway configurations allowing you to easily pivot your plans as needs change. Signature's composite construction mats will not rot, degrade, or warp allowing for long-term installations when required.
What's the best composite mat for my job?
Signature Systems has heavy-duty, medium-duty, and light-duty composite mats to meet the demands of a wide range of applications. We engineer and manufacture industry-leading construction matting solutions for any size jobs site to meet your critical needs. Whether its MegaDeck® HD+, SignaRoad®, or DuraDeck®, our team is here to assist you with selecting the safest most efficient composite mats to help your business. Contact us for a consultation to determine the best composite mat for your job.