ACCESS AND PLATFORM MATTING SOLUTIONS FOR OIL & GAS
Create solid work platforms, temporary roadways and base station platforms for remote oil and gas exploration and extraction sites in extreme environments with Signature's rig mats. Overlapping flanges for MegaDeck® HD+ and SignaRoad® mats facilitate rainwater runoff while easy-to-use connections prevent drifting and separation under heavy rolling loads. Oil field mats stabilize heavy drilling equipment while minimizing damage to the environment.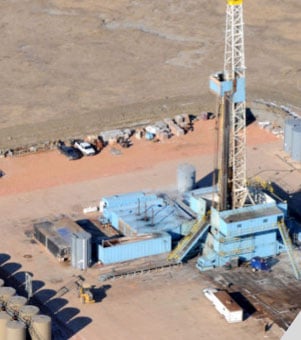 HEAVY-DUTY SOLUTIONS FOR THE OIL & GAS INDUSTRY
MegaDeck® HD+ and SignaRoad® composite mats offer superior strength, performance and longevity to protect your people and equipment in the most challenging oil and gas environments.