Build Your Event From The Ground Up
With any event, safety comes first. Protect guests by deploying safe accessways and temporary flooring that hold up to the demands of large events, protecting people and sensitive surfaces like grass, synthetic turf, dirt or sand. Signature's solutions offer ADA-compliant access for vehicles and pedestrians.
Learn more about our line of composite mats for outdoor events: OmniDeck®, Matrax®, DuraDeck®, MegaDeck® HD+, SignaRoad®, EventDeck® Ultra, EventDeck®, HexaDeck®.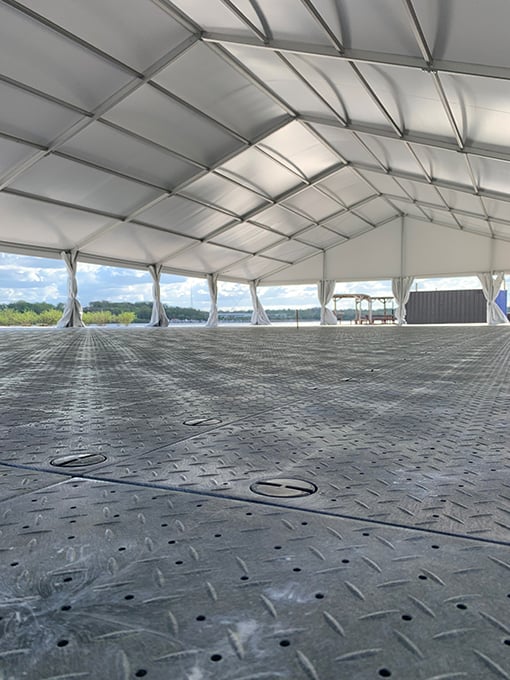 EVENT FLOORING SOLUTIONS
From temporary flooring and pedestrian walkways to accessways for equipment setup and parking, we have all you need to protect guests and property to make your event a success.