3 min read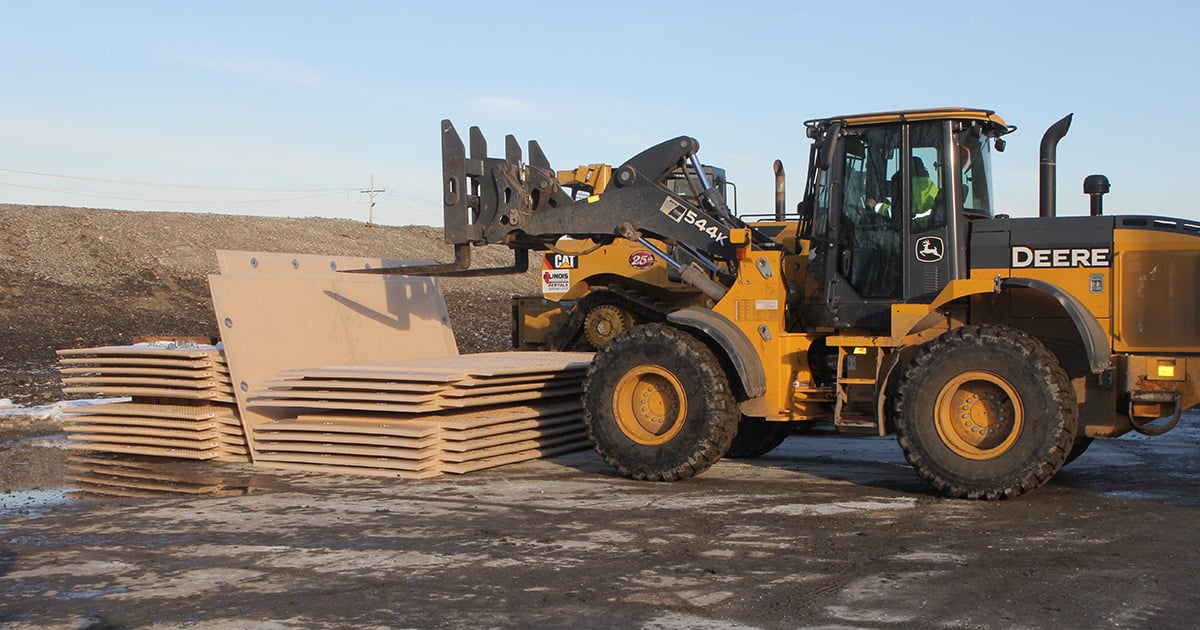 When building a work site plan, key factors include safety, efficiency, quality of equipment and budget. As you consider ground protection solutions for your construction or industrial work site, start with the following six questions to choose the correct product for your needs.
1. Should I choose wood or composite access mats?
You need a safe, stable, flexible and durable foundation to get your work done on time while protecting crews and equipment in all conditions and climates. Composite mats are engineered to provide that access.
Composite construction mats better protect workers and equipment, improve ROI and safeguard the environment at any job site. Consider the following benefits.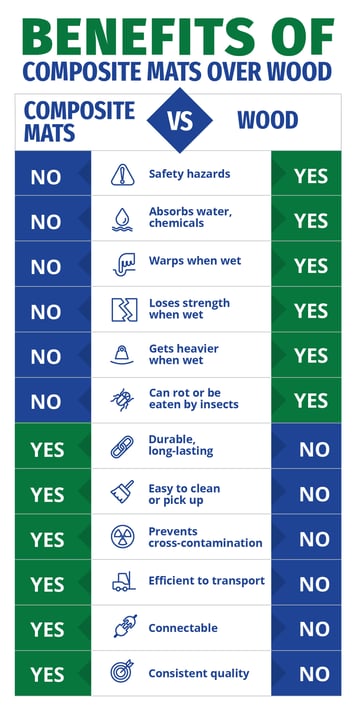 2. What are the ground conditions for the project?
Determine the surface you will build on: soil, mud, saturated, rocky, grassy, sandy, sloped, etc.
Composite mats conform more easily to uneven surfaces and can be joined with pins to build consistent work and access surfaces. The overlapping flanges and locking pins reduce gaps and breaks that lead to excessive wear and tear, damage to equipment and injury to workers.
Questions about the soil condition of your site, the bearing capacity of the sub-grade, the load and traffic requirements and duration of the project will all impact the number of mats and the configuration of your road or work site. These issues are best addressed by geoengineers or project managers prior to installation.
3. What is the application?
Is it a work platform or access road? Once you've determined the application, plan your starting point — Point A — and your ending point — Point B. What are you using the road or platform for?
Factors can include:
Changing terrain or sub-grade conditions for a longer temporary roadway
Expected daily traffic on the matting
Duration of project
Need for passing or turn lanes
Work site land restoration requirements
Create a site plan. Consult field training guides or an expert adviser about preferred layouts and order of mat placement for best performance for your conditions.
Consider whether you need heavy-duty, medium-duty or light-duty composite matting for the best return on investment. Signature experts have years of experience to advise on the best product for your project.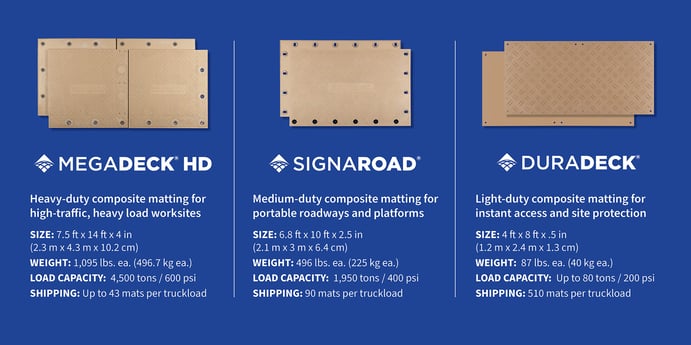 4. What equipment is involved?
What trucks and heavy equipment will be operating on the installed roads or platforms during the same hours of operation? Will you need passing or turn lanes?
What is your heaviest piece of equipment?
Always ask for the performance specs and recommended load limits before choosing ground protection to keep your personnel and equipment safe.
For example, the largest and heaviest telescoping cranes have specific safety requirements for ground protection.
5. Are there any requirements or site regulations regarding cross-contamination of chemicals, toxins or invasive plants, stormwater runoff or other restrictions?
Environmental regulations in some states or for sensitive sites often require composite matting to ensure that no invasive species or cross-contamination of site-related waste or debris reach the ground.
Research any restrictions for the area you're working in and ensure you understand the requirements for your project before setting up.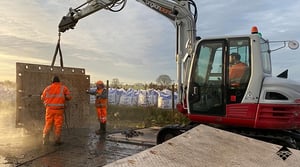 Composite mats can be pressure washed before or after removal, reused and transported to new work sites without fear of cross-contamination. Wood mats absorb water and contaminants and cannot be easily or effectively cleaned.
If toxic liquids are present that should not reach the ground, use a waterproof protective layer or geotextile first before placing mats on-site.
6. Do you plan to re-use the ground protection for another project or transport it to another location?
If yes, understand the reusability and ROI benefits of high-quality composite matting compared with wood matting that can save you time and money over the course of the project and subsequent projects.
Composite mats are consistent in quality, don't rot, split or lose strength when wet. They are lighter in weight and require fewer trucks to move.
Companies can transport more composite mats than wood mats on each truck, reducing shipping, labor and fuel costs and saving valuable time in tight operations schedules.
Because composite mats limit damage to the work site, crews also spend less time on cleanup repairing rutting or soil compaction issues on affected property.
Learn more about our leading construction and industrial matting MegaDeck® HD+, SignaRoad® and DuraDeck®.