2 min read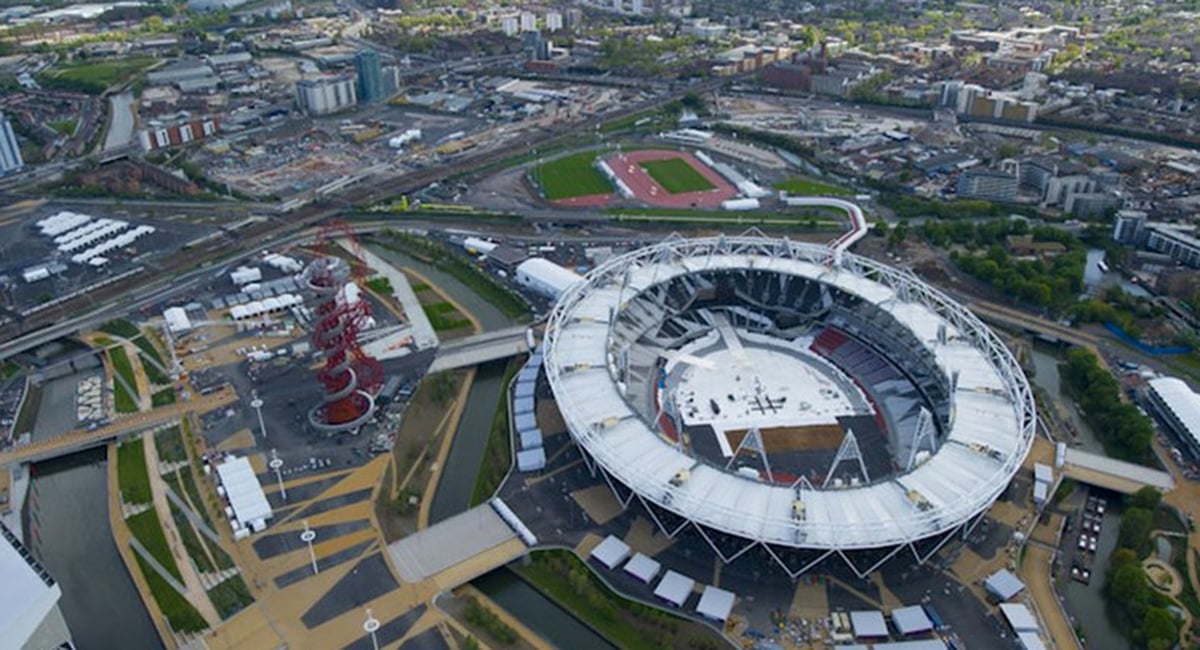 For more than two decades, Signature Systems has been supporting major events around the world, and in August our European division celebrated its 10-year anniversary. We checked in with Signature's Director of United Kingdom and Europe, Middle East and Africa (EMEA) Tony Booth for insights into his expertise and advice to vendors in winning and delivering products and services for World Games.
In his 10-year tenure, Booth has successfully delivered composite matting and playing surface protection solutions for more than 15 world games including the 2012 London Olympics, where he was responsible for the largest trackway delivery in Olympic history.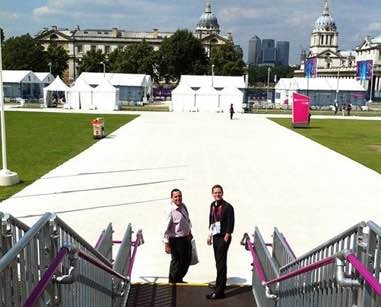 What are some of your favorite moments in the past 10 years?

The people I have met and the high-pressure projects I have been involved with have certainly been my favorite times.
The live event world is exciting and stressful but extremely rewarding, particularly because the hard completion dates inspire a sense of urgency, and the can-do attitude of people and companies who live in this world is spectacular.
Please list a few of the World Games you've been involved with and share the challenges and rewards involved.
London Olympics in 2012 – The challenge with this contract was the scale and sheer quantity of product needed in a relatively small time frame, so it took a monumental effort from every part of Signature to manufacture, ship and execute the contract. The reward was looking back and being proud of our involvement, delivering on what was expected of us and the relationships that were forged.
1st European Games in Baku 2015 – The challenge here was the distance and tight time frame from securing the order to getting the product in Azerbaijan in enough time for the Ceremonies Team to build their infrastructure.
PanAm Games in Toronto, Canada in 2015 and Commonwealth Games in Australia held on the Gold Coast in 2018 – We won a tender and assigned to local rental partners. There is always a tight time frame in which to execute the contract once the product has been manufactured and shipped.
At Stadia & Arena Japan 2019 conference and exhibition, you gave a talk advising vendors on how to bid for, win and wow organizers for World Games. What's your top advice?
Not sure I should share the secret sauce! All jokes aside, I think a big part is really understanding the needs of all the stakeholders involved. Another very important part is making sure the source of supply is there. This is crucial in providing the stakeholders a level of comfort so that if requirements evolve and increase, that they know you can deliver. Open communication is crucial, too, from both parties. If you can understand the need and provide the appropriate product and be able to communicate that clearly, then both parties can achieve their goals. Another huge part is execution, and that involves being very good at the project management, logistics and operational side of the execution of the contract.
Obviously, a lot has changed this year regarding fan access to stadiums for sports and events. What encourages you about the future of stadiums and events?
Stadia across the world provide an identity to communities, cities and countries, so I don't believe they'll find it difficult to get fans back once COVID-19 is managed. For me, there is nothing quite like live sport or concerts within a stadium environment.
Editor's Note: This article was previously published in PanStadia & Arena Management magazine, 3rd Quarter, 2020