4 min read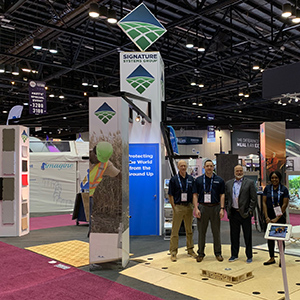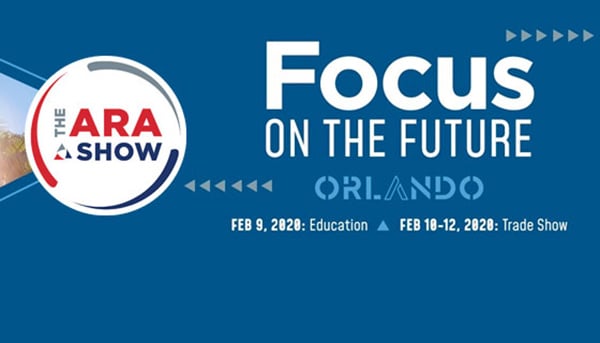 If you're in the equipment and event rental industry, then The ARA Show in Orlando is the place to be Feb. 9–12. After many years attending the show, I can assure you it's a can't-miss event that offers inspiration and insights on new trends, a chance to network with top suppliers, customers and partners and of course allows you to stock up on equipment, supplies and products with exclusive access to the best deals of the year. Consider the following tips to get the most out of this year's show.
1. Take Advantage of the Deals!
The ARA Show is unique in that customers come with a purchase list of products they need to replenish or buy for their rental stock to take advantage of special show promotions. For many other shows, like the Total Store Expo coming up this summer in San Diego, customers are coming primarily to stay tuned to trends and to connect with peers and might have different priorities in mind than "buy, buy, buy!"
If you already know what you're in the market for — dance floors, carpeting, fencing, temporary pedestrian walkway systems, or other products — check this list on the show's site to see who's offering show-only specials. Stop by Signature's Booth at #3230 and I'd be happy to fill you in on all of our promotions in our party and special events categories. We'll also have a full team available to advise on construction and industrial flooring and ground protection products.
It's also a good idea to reach out to your favorite suppliers now, before the show, to get some insights about what will be on sale, if there are sale or availability limits, and where the company will be on the show floor. Mark your map with who you want to visit first and plan your days accordingly.
2. Soak Up the Insights and Inspiration
According to the show's FAQ list, give yourself at least two days to walk the show floor. More than 700 companies will be exhibiting, so there's lots of ground to cover. Your exhibits-only registration includes all three days. Full registration or tickets for individual speakers will get you into all the extra seminars.
Marcus Lemonis, the Chairman and CEO of Camping World and star of CNBC's "The Profit" is The ARA Show's keynote speaker. Here's what he had to say about being a part of this year's event.
With full registration, if you miss a seminar or two, you can catch most on podcasts after the show. You'll get an email link to those and also to download seminar handouts before the show. Warning, download the handouts ahead of time or access them through the show app on your phone as no printed handouts will be available.
3. Roll With the Technology
Speaking of the show app, download it on your Apple or Android phone ahead of time to help you make the most of the show. It'll help you navigate the event with a floor map, exhibitor directory, seminar schedule and more. If you downloaded it last year and didn't delete, you're already good to go.
The ARA Show's badges are now "smart" and have location tags so organizers can collect general demographic and attendance data to help plan for future events.
4. Keep Your Friends — and Competitors — Close!
Don't miss the opening night party. It's where we all seek each other out, break the ice, press flesh and sometimes discuss when to come by the booth and what you might find there.
And who are we kidding, The ARA Show is also a fabulous opportunity to scope out the competition to see what they're selling, if they have anything new and what pricing they're planning for the 2020 season. Knowledge is power.
Just a reminder, show rules say to ask an exhibitor's permission before taking photos in a specific booth.
5. Stop by Signature Systems' Booth for Deals and Previews
I invite you to come by Signature's Booth #3230 so I can walk you through all of our current promotions for the show and also give you a sneak peek of our new event product, OmniDeck® LD.
OmniDeck LD is huuuuuuuuuge! We're already getting a lot of buzz around this new light-duty event flooring. Just a few of the benefits:
OmniDeck LD's puzzle-piece design allows for speedy deployment and the ability to build around obstacles in north, south, east and west directions simultaneously
Protect turf from pressure points or friction, supporting weights of 200 psi/28,800 psf; compatible with OmniDeck's 600 psi/86,400 psf protection for a total events solution
Lightweight (36 lbs./16.3 kg.), stackable panels reduce overhead costs through greater transportation and storage efficiencies
Built-in safety features protect people and equipment
Our new and improved Signature® Panel Elite fencing is also hot this year. The bases are now square, not round, which makes them sturdier.
It's also a great time to stock up on our crowd favorite California Portable Dance Floor — we'll have samples available in the booth in both composite laminate and vinyl in several color options. We're here to help you make your events shine!
About:
Gauro Coen is based in Los Angeles and has led Signature's events division from LA since 2010, creating and innovating for clients for events from trade and luxury car shows to Hollywood awards shows and premier national events like movie launches and the Super Bowl.