2 min read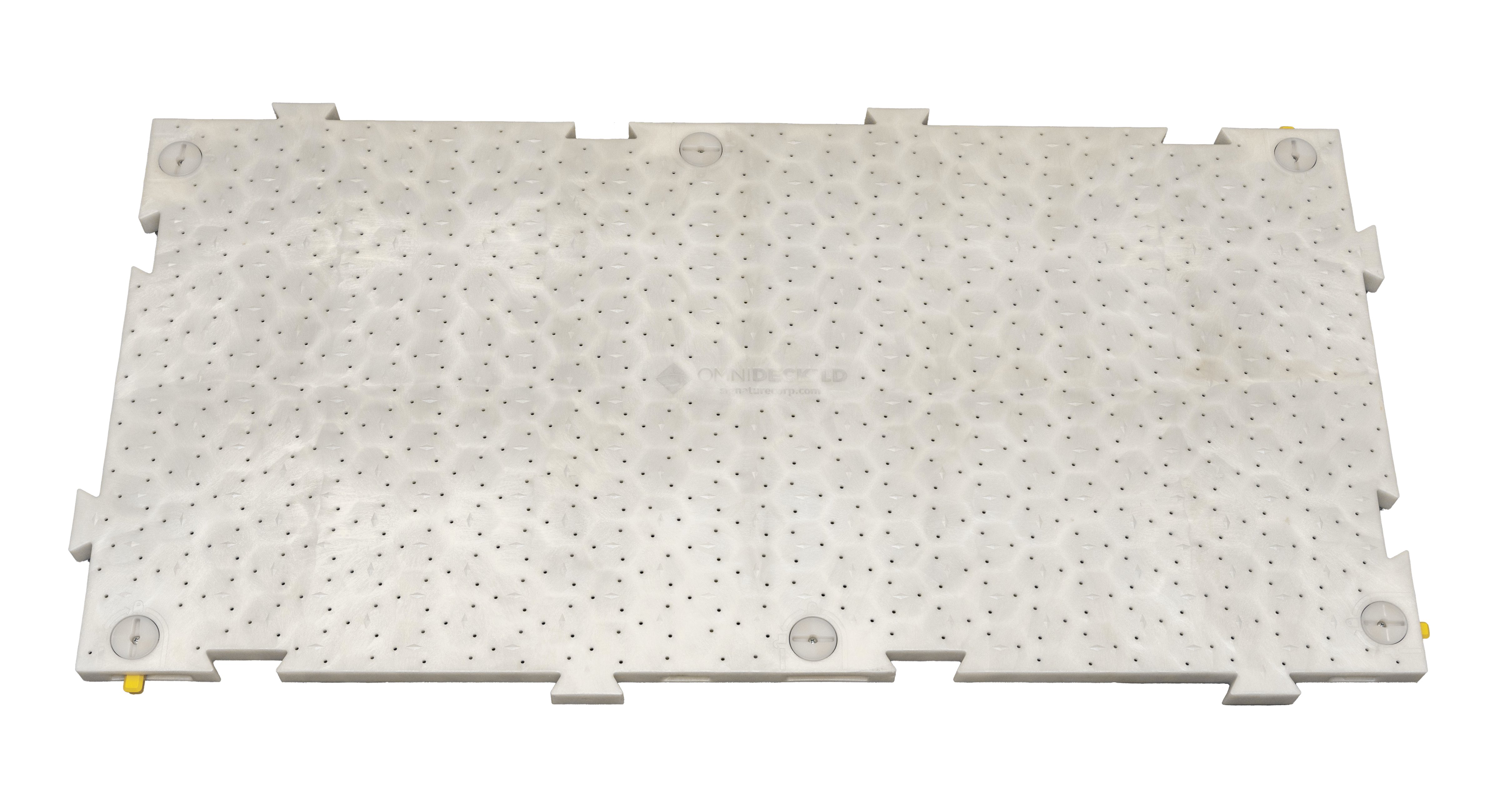 DALLAS, Texas — June 5, 2020 — Signature Systems' newest and fastest-installing lightweight ground protection product OmniDeck® LD is now available, just in time for the outdoor events season and summer businesses looking to expand their footprints to allow for social distancing.
OmniDeck LD brings a new level of lightweight protection and efficient setup with the unique ability to install in any direction, increasing user safety and return on investment while reducing labor costs.
Creative applications to keep customers and eventgoers safe (and out of the mud) include:
Festivals and events in outdoor spaces
Tent or temporary structure flooring
Mobile health clinics or testing centers
Expanded outdoor restaurant seating or shopping options
Pedestrian walkways and platforms
Temporary roadways for light construction traffic at schools, universities
Indoor and outdoor stadium turf protection
Drive-in movies and concerts at parks, stadiums, school, worship center grounds and more
OmniDeck LD shares many of the key benefits of the heavy-duty OmniDeck ground protection system released in 2019. It offers the same connection design and is compatible, including the secure and user-friendly built-in locks. Signature Product Engineer Eric Parks said, "To keep grass and stadium turf healthy, it's lighter offering more sunlight and water penetration per square foot than competitive products."
Key benefits:
Built-in safety features protect people and equipment
OmniDeck LD's connection design allows for speedy deployment and the ability to build around obstacles in north, south, east and west directions simultaneously
Protect grass or sensitive surfaces from pressure points or friction, supporting weights of 200 psi/28,800 psf; compatible with OmniDeck's 600 psi/86,400 psf protection
Lightweight (36 lbs./16.3 kg.), stackable panels reduce overhead costs through transportation and storage efficiencies
"OmniDeck LD is designed with a focus on safety. It provides superior protection for people and equipment, and is the premier product for grass, natural turf and sensitive surfaces," says Travis Parkinson, who specializes in ground protection solutions at Signature Systems. "The efficiency of the design is ideal for indoor or outdoor use, and we see significant savings for installations in both time and labor costs."
About Signature Systems
Signature Systems engineers, manufactures and distributes composite ground protection systems for stadium turf protection, temporary event flooring and industrial and construction applications. Its leading global brands include OmniDeck® HD, OmniDeck® LD, DuraDeck®, EventDeck® Ultra, MegaDeck® HD+ and SignaRoad®.
Contact:
Kathy Baker
Tel: +1 (410) 286-1273
kbaker@signature-systems.com