2 min read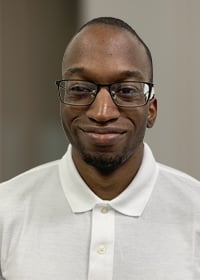 Asa Harris
Summer Marketing Intern
---
At Signature Systems, we are proud to put a spotlight on team members like Asa Harris, Summer Marketing Intern, who through hard work and dedication represents the Signature STRONG spirit. Signature's internship program is a great opportunity to gain hands-on experience and we are always looking to grow that program.
Looking back on what you accomplished as an intern at Signature Systems, what are you most proud of?
I'm proud of the research I conducted to understand the direction we aim to take in market research. I started with limited knowledge and came out with valuable insights that I believe will greatly benefit the team!
What types of experiences and skills did you learn during your internship?
During my internship I got to see how healthy the culture is here at Signature Systems. I learned that having a positive work environment makes you excited to come into work knowing the effort you are putting forth will pay off. I was able to experience how each member of the marketing team operates and by participating in team meetings, I was able to grasp a fine level of knowledge on how information is carried out to get tasks done. The biggest skill I learned was how to use the voice of customer to cater to their needs, expectations, and product improvements.
What advice would you offer to other students about internships?
The biggest advice I would offer is to make sure you get what you need out of your experience. I'm blessed that I'm able to say that I got a true experience from Signature and the marketing team. Also, come in with an open mind so that you can learn about your role and other roles within the company too. There can be someone outside of your team or department that can give you the knowledge you need to carry forward.
What made you decide to stay once your internship was over?
The environment! I enjoyed my time during the internship and wanted to continue doing marketing research.
About Signature Systems



With global headquarters in Flower Mound, Texas, Signature Systems designs, manufactures and distributes composite matting for industrial, stadium, government and event clients globally. It operates manufacturing, sales and distribution facilities in Orlando and Darlington, U.K. All of its industry-leading composite mats are manufactured in the U.S.A. — including leading brands MegaDeck® HD+, SignaRoad®, DuraDeck®, OmniDeck® and Matrax®.