3 min read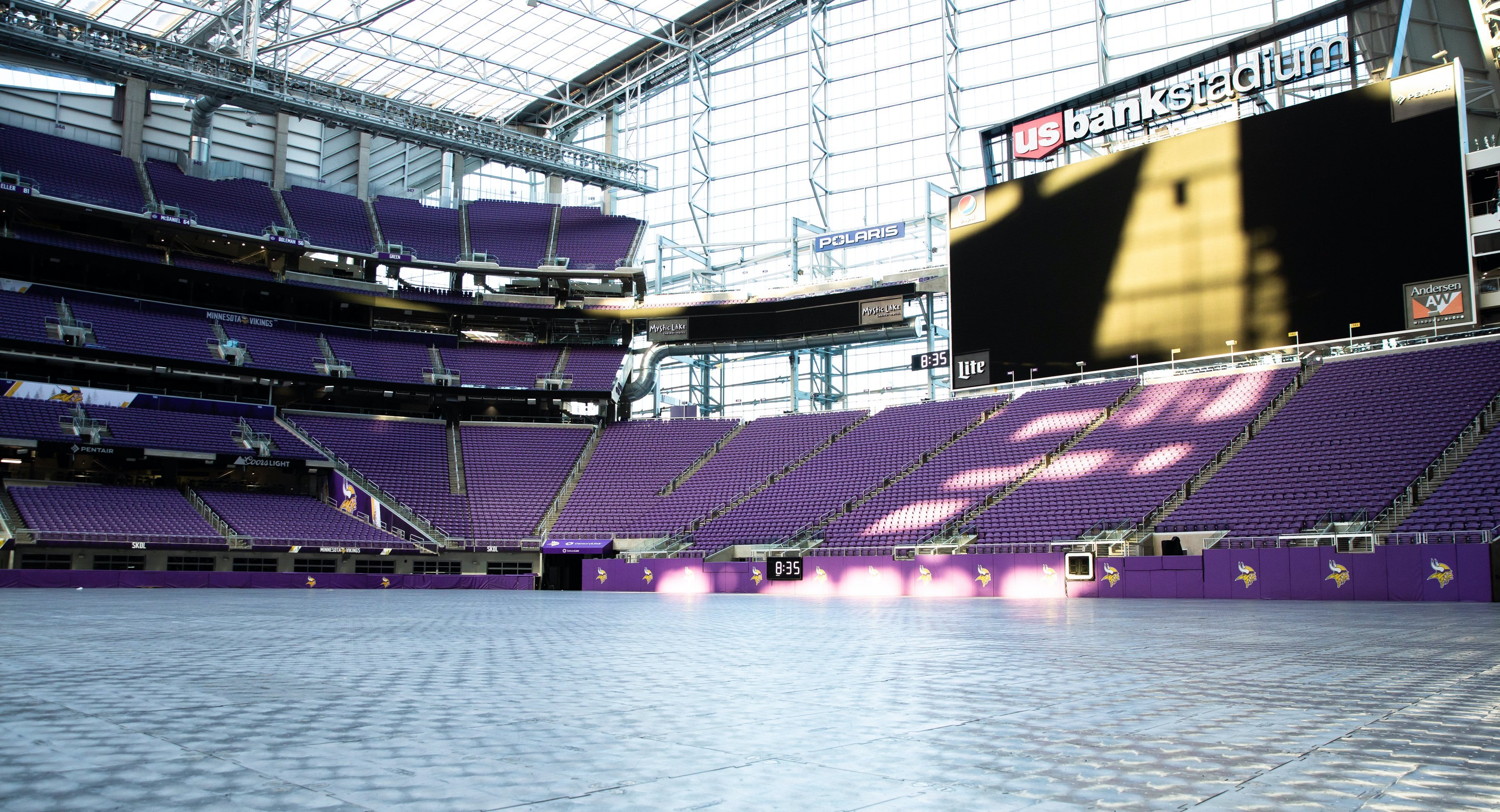 U.S. Bank Stadium in Minneapolis, home of the Minnesota Vikings NFL team, is gearing up for a return to hosting a dynamic range of community events and shows.
In past years, the venue has hosted everything from global concert tours, the X Games and the NCAA Men's Basketball Final Four to a yearly Monster Jam with 5,400 kg (12,000 lb.) monster trucks revving up for backflips and 70 mph (113 kph) in-stadium speeds.
Protecting Sports Turf
The 3-year-old LEED Platinum certified stadium's ambitious events schedule for 2020 is on hold for now — along with most global stadiums' planned events — but the fixed-roof NFL stadium needed turf protection and recently invested in Signature Systems' OmniDeck® system. It also needed a safe, stable and attractive surface for future events.
"It's really important here to have a high-quality turf protection system," says Jeff Klein, U.S. Bank Stadium Assistant Director of Operations. "A lot of stadiums are outside, or they only use the decking eight to 12 times a year, where we, in typical years, use it 40 to 60 times."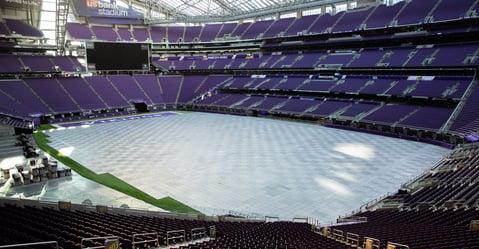 The stadium's first installation of OmniDeck, in January, was in advance of a spring lineup that included Home & Remodeling and RV Shows among other planned events that have since been rescheduled to protect the health and safety of the community during an unprecedented health emergency.
Many of the events the stadium has hosted are high-end galas or dinners "where the turf protection is more than turf protection, it's the actual floor for the event," Klein says. "So it needs to not only work well to protect the field, it also needs to look good for the actual event and provide a safe and seamless surface for easy access."
Unique Puzzle-Piece Design
OmniDeck stadium turf protection meets those challenges and more, providing benefits that include:
Superior strength and industry-leading protection
Fast, omnidirectional installation to save on time and labor costs
Safe and easy-to-carry panels to protect crews and equipment
Efficient to transport and store for storage-challenged facilities
Durable and reusable for many years for maximum ROI
Attractive pearlescent "parquet-look" turf protection available in translucent or anthracite gray, or custom colors by special order for large installations.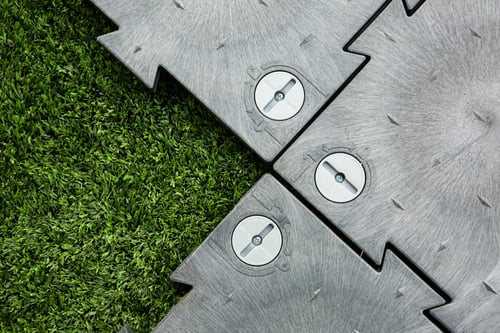 For Klein, who oversees and plans all the conversions and changeovers of the building from event to event, installation and disassembly times must be fast and easy in order to maintain a typical season's busy events schedule.
"Time is money, and having an efficient system is very important. It's especially important here," Klein says. The fast, omnidirectional installation was a key factor in his decision to go with OmniDeck as was the ability to get the desired color to complement the building.
"Working with Signature Systems is great because they always answer a call, and they sent a crew to help train us in the installation and maintenance of the new product. They're here for support all through the process and then some."
Learn more about OmniDeck®.
This article was originally published in Panstadia & Arena Management Magazine.