2 min read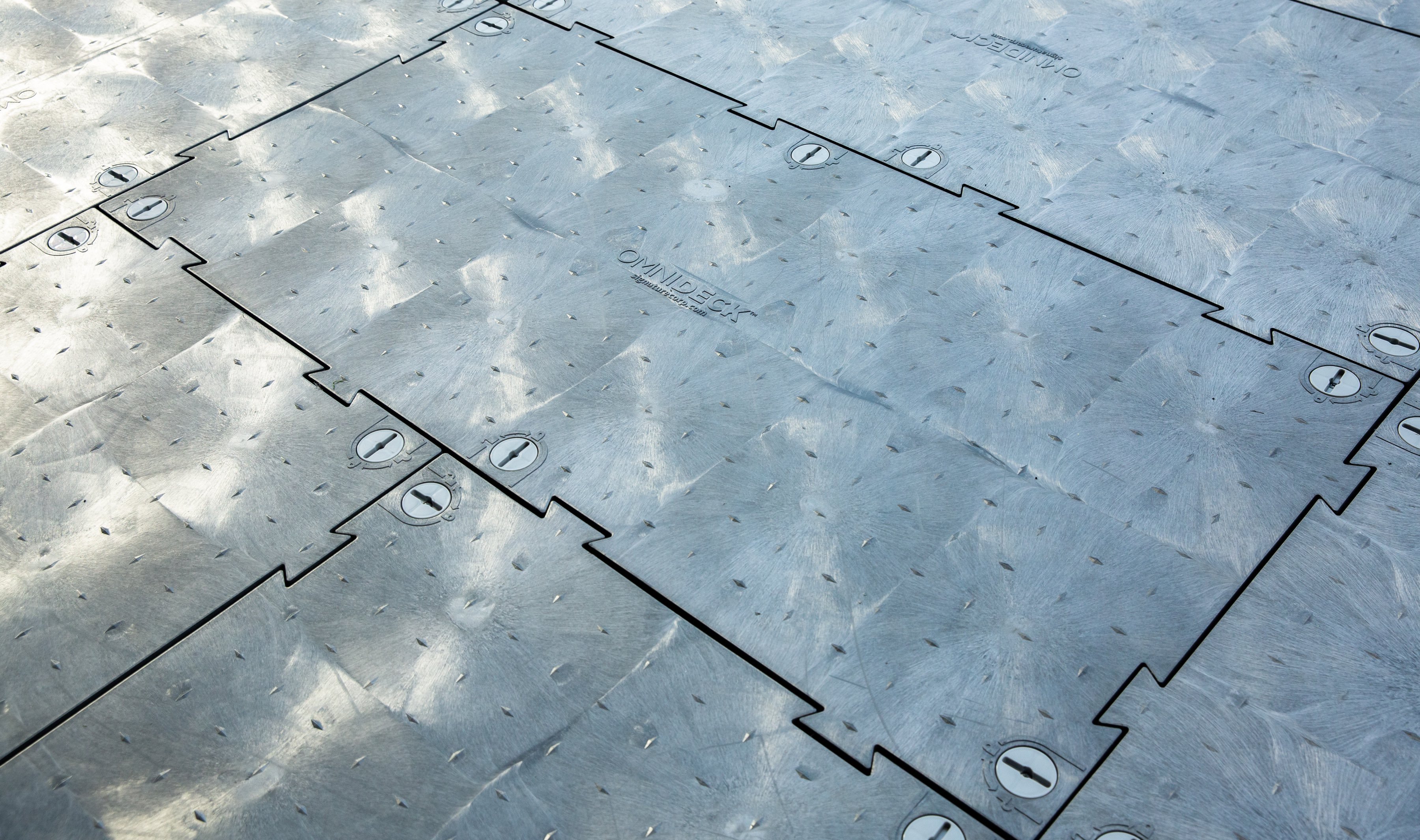 Signature Systems announces OmniDeck®, its next-generation stadium surface protection product, to help global venues make the most of the booming live events trend as concerts, festivals and high stakes esports tournaments draw more crowds and revenue.
Premier stadiums demand the highest standards of protection for their valuable sports turf, whether it's natural, synthetic or hybrid, for high-profile events that draw tens of thousands of fans. It's critical that managers have the flexibility to quickly transition from a playing field to a protective and attractive foundation for events.
OmniDeck brings a new level of protection with its unprecedented strength, complemented by the ability to install in any direction.
Key OmniDeck benefits:
OmniDeck's puzzle-piece design allows for speedy deployment and the ability to build around obstacles in north, south, east and west directions simultaneously
Industry-leading rigidity and flex strength protect turf from pressure points or friction, supporting weights of 600 psi/86,400 lbs. per square foot, or more than the weight of a fully-loaded 18-wheeler
Lightweight (55 lbs./24.9 kg.), stackable panels reduce stadium overhead costs through greater efficiencies in transportation and storage
Built-in safety features such as handholds, no-slip tread and dimpled undersurface protect people and equipment
"Omnidirectional installation speeds up the ability to convert a stadium, and we're seeing up to 30 percent faster install times. This combined with the superior strength and maximum freight and storage efficiency are decisive factors in OmniDeck's innovation and improved functionality," says Signature CEO Pradeep Saha.
Stadium Events Booming
The global live concert and events industry will grow to $31 billion worldwide by 2022, according to Pricewaterhouse Coopers' Global Entertainment and Media Outlook 2018-2022. Just in North America, concert ticket sales revenue rose from $1.1 billion in 1990 to $8 billion in 2017.
Also booming in 2019 is the global esports economy. The market is expected to grow 26.7 percent this year to top $1 billion, according to Newzoo's 2019 Global Esports Market Report.
"Our customers demand innovation in operational efficiencies, strength, safety, overall performance and revenue generation over the life span of the product," says Jason Frew, Signature's Vice President of Sales. "It started us on an almost two-year journey to change the face of stadium turf protection; OmniDeck is that result."
About Signature Systems
Signature Systems manufactures and distributes composite matting ground protection for industrial applications, stadium turf protection and temporary event flooring. Its leading global brands include OmniDeck®, ArmorDeck®, DuraDeck®, EventDeck®, MegaDeck® HD+ and SignaRoad®.
For more information contact:
Kathy Baker
Tel: (410) 286-1273
kbaker@signaturecorp.com