1 min read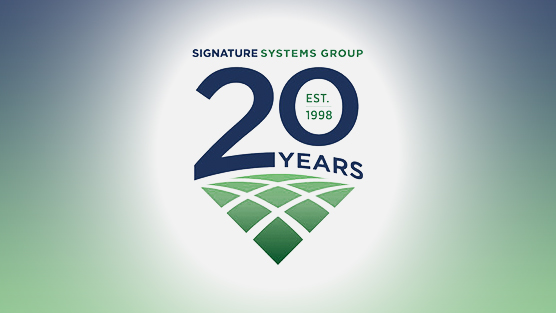 Signature Systems Group, the global leader in high performance composite matting and specialty flooring systems, is celebrating 20 years of growth and innovation. The company started in 1998 as a small office in Manhattan, NY, with SportPanel® and Signature Fencing, which made its mark as quality manufactured modular fencing panels.
Five years later, Signature found solid footing with the addition of EventDeck® portable flooring and began to grow its business for tent flooring and ground protection solutions. Soon thereafter, the company engineered ArmorDeck® for heavy duty stadium and tent applications. The commitment for new product innovation continued with the opening of advanced manufacturing facilities to produce a wide range of composite matting systems for construction applications.
During the past 20 years, Signature Systems Group has become a world leader in providing high profile, global events with quality temporary flooring systems, including the 2012 London Olympics and Paralympics, and the Oscars for the past 15 years. This past year Signature supported a wealth of high-profile events, including providing turf protection for professional stadiums such as the Star in Frisco, TX, Ford Field in Detroit, MI, and over 50,000 square feet of sports flooring at The Sports Academy facility in California.
2017 began with the introduction of a new President and CEO and ended with a record year that was driven by new leadership throughout the organization, innovative products, and upgrades in manufacturing. Signature is planning for continued growth in 2018 with a pipeline of new products that will soon be released.
"We're very excited to see where the next 20 years takes us," says Pradeep Saha, President and CEO. "We already have an exciting 2018 planned with a focus on helping our customers grow their business with several new products that will increase versatility and profitability for their events," Saha adds.