2 min read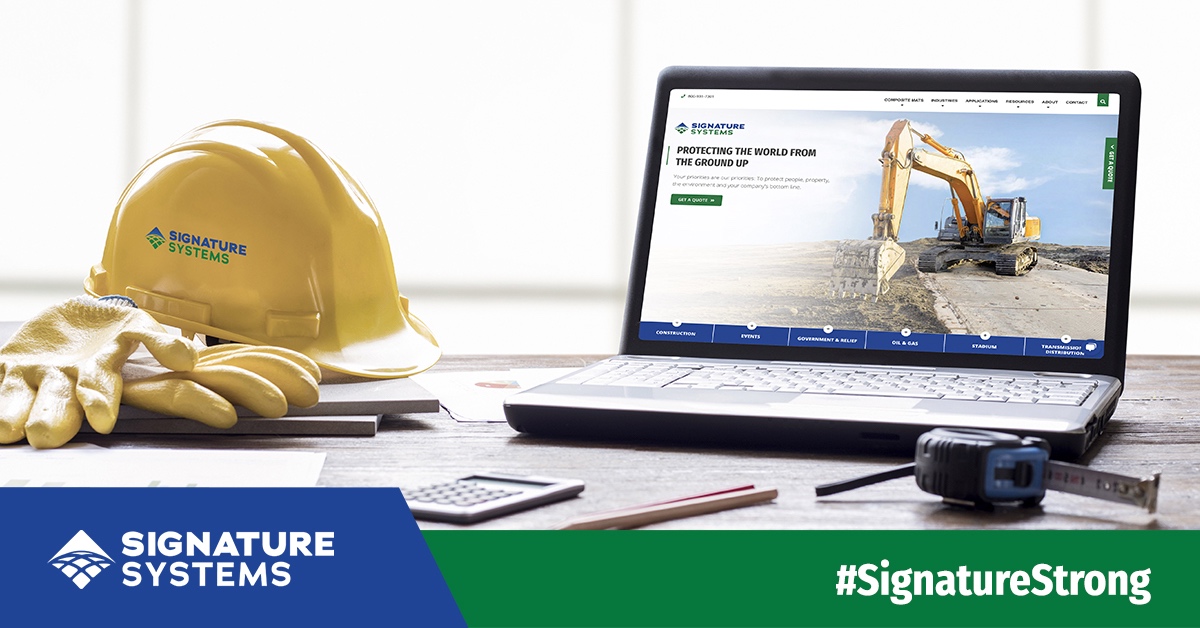 FLOWER MOUND, Texas — July 24, 2020 — Signature Systems' new website — signature-systems.com — aims to help customers and partners in their search to find safe, efficient and sustainable ground protection solutions. The website and a recent rebranding offer a fresh look at Signature's leading composite matting products — MegaDeck® HD, SignaRoad®, DuraDeck®, OmniDeck® and more. The clean, visual design aims to simplify website visits to clarify the best solution, no matter the project or application.
"Our goal for Signature Systems' new website is to provide the vital information you need to choose the right composite matting to protect your people, property and equipment," says Kathy Baker, Signature's marketing director. "We're here to make your tough job easier, starting with your search for the right solution on a website that's informative, easy to navigate, well-designed, fast to load and responsive on all devices."
New features include:
Straightforward search by product, industry or application
Your guide to choosing the right mat for the job at hand
3D graphics, downloadable spec sheets, brochures and more
Success stories and case studies
Quick access to expert advisers to guide your decision by chat, email or phone
The website launch follows this spring's brand realignment with Signature's core focus and its new corporate mission: Protecting the world from the ground up.
The design update includes brighter, more contemporary brand colors as well as a modern diamond logo that emphasizes the company's vitality, upward momentum and global reach.

With feedback from employees, partners, customers and executives, and acknowledging a changing and forward-looking industry, Signature Systems also refocused its core values, which now reflect what it means to be Signature STRONG.
S – Safety
T – Trust
R – Relationships
O – Openness
N – Nimbleness
G – Growth
"Our new site — signature-systems.com — makes it clear that we put our customers first and offer world-class performance in engineering, manufacturing and customer service," says the vice president of sales and marketing. "We look forward to serving you and hearing your feedback."
About Signature Systems
Signature Systems manufactures and distributes composite matting for industrial applications, ground protection for stadium turf protection and temporary event flooring. Its leading global event brands include OmniDeck® HD, OmniDeck® LD and EventDeck® Ultra with leading industrial products MegaDeck®, SignaRoad® and DuraDeck®.
signature-systems.com