1 min read
DALLAS, TEXAS ­— April 16, 2020 — North Texas-based Signature Systems, a global company that engineers and manufactures premium industrial, construction and stadium composite matting solutions, is pleased to announce the appointment of Riley Archer as its Vice President of Sales and Marketing.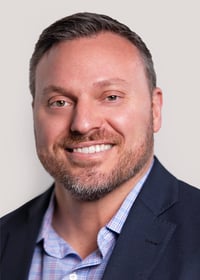 "Riley brings a track record of more than 15 years of commercial excellence and
business development to our team, primarily in the building products industry," says Pradeep Saha, Signature Systems' President and CEO. "His many strengths — including strategic growth positioning, a competitive, customer-centric approach to sales, and a passion for training and development — complement our proactive and nimble team."
In Archer's most recent position at CSW Industrials, he was Vice President of Sales for three of the CSWI operating companies in diverse segments of specified, architectural and life-safety building products, working with brands including Balco, Greco, RectorSeal, SmokeGuard and Whitmore. In addition to his commercial experience, he was part of the business development team working on acquisitions. Riley has a pre-law degree and an MBA from Wright State University.
Archer, who already has strong Texas ties, will be relocating to the North Texas area from Houston.
"Signature Systems is a dynamic company with exceptional growth potential and strong values," Archer says. "I look forward to supporting our tremendous customers in the ground protection industry, as well as reaching out to new prospects who can benefit from the improved safety and efficiency that our products offer."
"Additionally, I'm pleased to continue to be a part of the proud Texas tradition of forward-thinking, innovative and gritty business leaders who dig in to find solutions, no matter the challenge or climate of change."
About Signature Systems
With global headquarters in Flower Mound, Texas, Signature Systems designs, manufactures and distributes composite matting for industrial, stadium, government and event clients in more than 60 countries. It operates manufacturing, sales and distribution facilities in Orlando and Darlington, U.K. Its industry-leading HDPE composite mats — including leading brands MegaDeck®, SignaRoad®, DuraDeck® and OmniDeck™ — are manufactured in the United States. signature-systems.com
Contact:
Kathy Baker
Tel: (410) 286-1273
kbaker@signaturecorp.com